Why Does a Trader Need Education?
I feel very blessed in my position as the founder and architect of Optuma, that I get to travel the world speaking to traders, analysts, and portfolio managers at all levels. From those who are taking their first tentative steps in their trading life, to the hardened professional analyst who has experienced all market conditions and is doing very well from their endeavours. In all my conversations with traders and analysts over the last 20 years, I've found one critical element separating the winners from the losers. It's their attitude to personal education and their willingness to invest in it.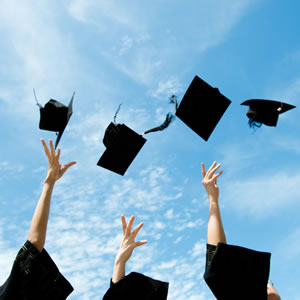 Those who have done well over the long-term are always the individuals seeking out quality education—those who continue to learn. Those who have not been able to make trading work want a "magical" formula and are unwilling to invest time and energy to get the results. There is always more that we can learn. Even if someone is teaching very basic material, I find that I'm always able to take something away.
Here are a number of the excuses that wanna-be traders have told me over the years to justify why they won't invest in their education:
If the education is so good, why do they sell it?
Wouldn't they keep it for themselves?
This is one of the most common statements I hear, and I believe it comes from narrow-minded thinking. In most cases educators are using the systems they teach, and do so profitably. It's not unusual for education companies these days to display independently audited results on their websites for those who want more than a few handouts showing the results of a back-testing system.
Then there are people who are gifted with the ability and passion to study the markets and devise new technical ways to trade. Often, what I have seen is that these people, though analytically brilliant, are terrible traders. The first person to introduce me to the Markets, Technical Analysis and Gann, was a man who devised an incredible set of rules for entering and exiting the market on real-time charts. The only problem was that he didn't have the discipline to follow his own rules. The results for him were terrible. He was an analyst, not a trader.
Trading is largely an inward-focusing endeavour. A trader is more often than not interested in making money for themselves, usually at the expense of the person on the other side of the trade. In today's jaded and sceptical society, many people are looking for the hidden agenda when someone stands up and offers a course on how to trade. The motivation of most of the reputable educators comes in the realisation there is something "magical" that happens when you start to teach. In the act of passing on knowledge, you gain insight. The questions that a student asks can help refine your own beliefs and justifications. Giving to others can be more of a reward than taking for oneself. Of course—many people just love to teach!
As a company, Optuma only succeeds when all our clients succeed. The more we can do to help our clients, the longer they stay using our products and services. That helps offset the cost of our education, and also enables us to provide a range of education for free (see learn.optuma.com).
Unfortunately there are too many cases where this is true. It's greed in people that makes them willing to believe a miraculous course will teach them everything they need to know to be able to make millions each year. I've seen educators who charge very little for some of the most powerful trading techniques available, and also those who charge way too much for a really basic technical method of trading that soon stops working. Be careful if someone is charging an exorbitant amount of money for a course. Do your own research (Google is your friend). Make sure you are getting value for money, and watch out for the cunning salesman who talks about all the money you can make with little effort on your behalf. Like most professions, becoming a successful trader requires blood, sweat, and tears (well sweat, capital, and tears).
Many of us have been burnt when we've been blinded by greed (or is that just me?). The truth is there is no shortcut to success. It always astounds me when I hear of traders with a goal to earn a Brain Surgeon's salary from trading – but they are unwilling to invest money in a course or even dedicate a year studying how to trade. I'm sure you've heard the story of the guy who became a millionaire overnight when he bought a penny-stock that skyrocketed.
In my opinion, they are the "lottery winners" of trading. In most cases they just got lucky, or they knew something that you and I didn't. You will grow old very quickly waiting for those trades. Much better to get on with the business of making a percent here and there on good analytical trades.
I'm an avid reader and I believe books have an important part to play in education on any topic, but I see that books enhance education from courses, they do not replace it. In building a business from the ground up, I've read many books on different topics to help me learn what to do, but nothing has ever been as effective or life-changing as attending a seminar or face-to-face mentoring. What I find is that taking the time away from daily activities to dedicate to your education is like pouring accelerant on a fire. It really helps take your understanding to a new level, and gives you the ability to apply new knowledge with confidence.
In any field of work there is always training and re-training that's required. This is why professionals usually make good traders—they know education is not a destination but a lifelong journey. They will continually reassess their methods and look if there are new and better ways to excel at their job. Some of the most successful traders I have met are always learning. They are open to finding new techniques to experiment with (note: they don't just jump from one idea to another with their whole trading capital, they will usually keep most of their capital in systems that are tried and true, but divert an amount to try new ideas).
All of that to say "YES"—a trader does need education if they want to be successful long-term. Trading can be a great way to make a comfortable living if you are willing to learn, persevere, and discipline yourself.
If you are looking for a good grounding in Technical Analysis, you may want to consider our CMT1 Course. This course is created for professionals who are preparing to take the CMT1 exam. The content covers the foundations of Technical Analysis and is valuable knowledge for anyone who wants to get started in TA, whether they sit for the CMT exam or not. There is no "magical" trading strategy in the CMT1 course, just a lot of information about Technical Analysis. Of course, any discussion on Technical Analysis will contain many examples of how the various methods can be used in real-life. For more information, go to learn.optuma.com/cmt1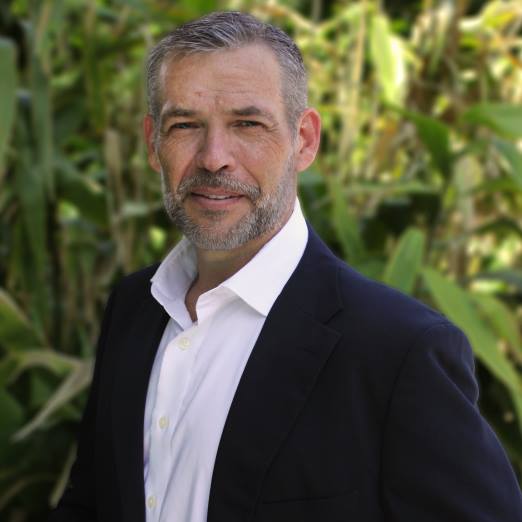 Mathew Verdouw, CMT, CFTe
CEO / Founder Optuma
As a Computer Systems Engineer, Mathew started Market Analyst (now Optuma) within 18 months of completing his degree. From that point on, Mathew has made it his mission to build the very best software tools available.
Since 1996 Mathew has been learning about all aspects of financial analysis, and in 2014 earned the CMT designation (Chartered Market Technician). In 2015, he was also awarded the CFTe designation. In 2017, Mathew started to teach the required content for the CMT exams at learn.optuma.com. He is the only person in the world who teaches all three levels due to his broad exposure to all forms of financial analysis.
As someone who has dedicated his life to find better ways to analyse financial markets, Mathew is set to drive innovation in this sector for many years to come.