Happy New Year from all of us at Optuma!
At the start of a new year a lot of resolutions are made. It's a time of new beginnings. We can relegate the mistakes of 2016 to the annals of history. What are the top five resolutions that people make? According to StatisticBrain.com1 they are:
Lose Weight
Get Organized
Spend Less, Save More
Enjoy Life to the Fullest
Stay Fit and Healthy
How many can you relate to? While this post is a bit of a change of pace, my hope is that you are encouraged to go ahead and make that change you've been putting off for too long.
I don't know about you, but there are a number of resolutions that I've made that I didn't follow through with. Since coming to the US, I got out of the habit of going to the gym. Every New Year I would decide that this was the year I would get back to the gym. Many times I went so far as to even research gyms around me, comparing features and prices.
1. http://www.statisticbrain.com/new-years-resolution-statistics/
I am constantly searching for ways to make it easy for people to switch to Optuma. We want to remove any barriers that get in their way. I'm astounded by the number of people I talk to who agree that our product would make an enormous difference to them…they even request a trial, but far too often—they don't push on.
While examining this issue, I finally started (re-started?) going to the gym. Ok—confession time—my wife dragged me along! I still don't know where she got that cattle prod from. Wanting to make the best use of my time, I found that 9-Round kickboxing—where I can be in and out in 30 minutes—was perfect for me. As I embarked on a painful journey, there are a lot of parallels I observed between my journey back to the gym and people considering changing a core part of their process.
I knew I needed to go to the gym. I saw the fit people and I wanted to be one of them. I saw the extra pounds and really wanted them gone. For years I did nothing about it, except contemplate how fit I would be when I started—while eating chocolate and ice cream. I convinced myself that I did not have the time.
I can't count the number of people who've told me how amazed they are with Optuma. They agree it would make a huge difference to them—but they don't invest the time to change. They watch the videos, they read our blogs, but the effort of change is significant, and it takes time.
The first day I was ready. I had hand wraps, boxing gloves, gym clothes and looked the part. I got to the first station and I was a machine…..for about 20 seconds. It went downhill from there.
After the initial 30 minutes, I was a mess. The exercises stretched my limits, and actually, not all of them made sense to me. My head hurt, I was exhausted, and on the way out of the studio I had to sit down. I felt like throwing-up. You can bet I wanted to quit right there on the spot!
The first day with a new tool can be tough. You are so used to old paradigms that the new ideas don't always make sense. It takes concentration and effort to do what was so easy before.
This is the point where many people give up.
I remember a Portfolio Manager who came to Optuma after using another tool for over 14 years. He had a really hard time with the change—nothing made sense to him. He'd set up workbooks and charts but he was trying to make them fit what he was used to. After a couple of sessions with our support specialists, he threw that away and started again. He was feeling the pain.
Then came the dreaded "next day blues". If you have ever started a new exercise, you know the ache that comes 24-48 hours later. The muscle pain was excruciating (perhaps I went a bit overboard on my first day back).
I did not want to go back. I wasn't significantly overweight after all. Why go through this? This is the point where I imagine Moses in the desert looking at me saying "So… you want to go back to Egypt?". I knew I needed to go on—but that PAIN!
I imagine this as similar to the times when your boss walks in the office and says "what do you think of Tesla?" You are under pressure and scrambling. While you may want to use the new tool, the pressure is on and you are not sure if you can remember what to do. Most likely your old software is still what you go to first.
It takes time for a new product to become second nature. I had one client, who is an Analyst at a large buy-side firm, tell me that it took him almost a year to get to the point where Optuma became his default go-to.
Two days later I went back and it got a bit easier. Each time I go, it keeps getting better. I now understand how the exercises work, I'm getting more coordinated and confident. I'm starting to see results that I was hoping for. I pushed through the pain of change and am so glad that I did.
The people who succeed, and successfully leverage all of what Optuma makes available to them, are those who don't quit. They push through the uncomfortable period at the start and learn the new paradigms.
The more you use the new tool, the better you become at using it. The pain goes away and you get all the benefits of a faster process and access to new features.
Now I'm skilled enough to to take on anyone—so long as they hang like a punching bag, don't move, and certainly don't punch back! Exercise is once more part of my routine and I don't have to think about going (…much).
I love seeing how much of a difference Optuma makes in people's lives. How Optuma helps them uncover new ideas and get an incredible return on their investment in the software.
It's great getting the calls and "wow" comments when we show someone a way that they can save so much time in their analysis.
Then comes that phase where the new gym devotee wants to tell everyone about how hard their gym session was. In every photo they happen to be flexing some part of their body and letting you know the difference it's making in their life.
That's just sad. If that is you—stop!
When you get to this stage with Optuma—no shame! You can post and tweet all the charts you like. Trust me, everyone wants to hear about it 🙂
I often hold back from selling Optuma, because I don't like being sold to. I like to research things and when I'm ready, I sign up in my own time. One of my resolutions for this year is to be more up-front with people. Optuma makes an incredible difference to our clients and I've not done enough to show people how. In 2017 I am planning more webinars and posts to help our clients get even more out of Optuma. That is part of my New Year's resolution.
What about you? If you chose resolution 1 or 5, it's time to harden up and go to the gym! (I can say that now). If you are wanting to get your analysis and portfolio management better organised, or if you want to change away from analysis techniques that are just not giving you the edge they once did, now is the time to make this the year of change. If you are serious about it, get in contact with us and let us help you through the process.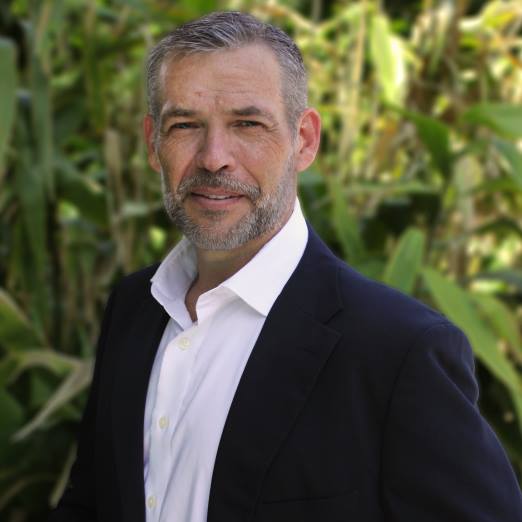 Mathew Verdouw, CMT, CFTe
CEO / Founder Optuma
As a Computer Systems Engineer, Mathew started Market Analyst (now Optuma) within 18 months of completing his degree. From that point on, Mathew has made it his mission to build the very best software tools available.
Since 1996 Mathew has been learning about all aspects of financial analysis, and in 2014 earned the CMT designation (Chartered Market Technician). In 2015, he was also awarded the CFTe designation. In 2017, Mathew started to teach the required content for the CMT exams at learn.optuma.com. He is the only person in the world who teaches all three levels due to his broad exposure to all forms of financial analysis.
As someone who has dedicated his life to find better ways to analyse financial markets, Mathew is set to drive innovation in this sector for many years to come.