Pressure is on the January Barometer
There are two theories in Technical Analysis about the performance of the market in January. The first is the "January Effect" which states that there will be price rises in January as funds are buying back stocks they sold off in December for tax reasons. The second is the "January Barometer" which tells us that January's performance is a good indicator on how the rest of the year is going to go. Are they accurate? Should you base your decisions on them? Let's roll up our sleeves and find out.
January Effect Effective?
Whenever I sit down to test an idea, the first thing I want to see is a chart. I want to visualise how each January looks to see if I can observe anything. On this chart of the Dow Jones Industrials, I've set the Green ShowBar tool to use the following script to give me a signal on the first trading day of the year.
Display First Trade Day of the Year
I'd have to say that I'm not seeing anything there to convince me that effect is valid.
The next thing to do is to look at the individual stocks to see if perhaps there is something there. To do this we'll run that script in the Signal Tester using the usual group of S&P equities over our standard test period. If you haven't seen the Signal Tester before, this webinar will help explain how we set up our tests. I'm only going to measure what happens 21 trading days after our signal (roughly one month) since the effect is focused on January's results.
We have nearly six thousand results all averaged. When you look at the main plot you can see that there is no observable gain early in the month, but it does get better towards the end. Some other stats/observations worth noting:
The Profit Analysis is "high and tight" telling us that there is a lot of certainty in these results.
There is 54% probability that the market will finish higher by the end of January. NOTE: At trading day 13, that's only 45% (the trough in the results).
Reward to Risk is 1.25.
It may be unfair to look at each January. Perhaps we should be looking at only those that follow a down December. After all, the effect states that January is up after a sell-off in December.
Here is our modified script for that:
m1

[

1

]

IsDown

AND

MONTHNUM

(

)

ChangeTo

1
And again here are the results:
A big stand out to me is that we have lost around 60% of our results. Meaning that almost two thirds of the time stocks finish the year stronger (thanks Santa). Also note that the main plot is coming down into our signal, as we would expect since we are only taking signals when December is down.
What else can we see?
Plot is showing much less time as a loss.
We still see a trough around trading day 13.
Returns are almost doubled.
Probability of gain is up to 57% (that small difference makes a big impact on the Monte Carlo).
Reward to risk is increased to 1.54.
Whenever we test an idea, we should always try the opposite. So let's look at the results if we only consider the signal when December is up.
The results are poor in comparison.
What does this tell us? Is the January Effect defective?
Based on the results, I conclude that the January Effect is observable, and there's a significant difference when the market has been falling into the New Year verses when it has been rising into the New Year.
What the research reveals, which is even more interesting, is that the results suggest waiting until January 18 and looking for a rally into the end of the month (must be when all the Portfolio Managers get back from the ski slopes). No matter what December did, this seems to yield better, and more consistent results.
Here's a plot of that one:
The script for this test is:
(

MONTHNUM

(

)

==

1

)

and

(

DAYNUM

(

)

CrossesAbove

18

)
I like this one! The average does not dip below 0, we're almost at 60% probability of gain, nearly 2:1 Reward to risk, and the returns are really solid at 1.6% in a month.
By investigating the theory of the January Effect, we may have stumbled on a better idea for the new year! Note the disclaimer in the footer of this blog.
Ok, let's look at the second part of our January duo. This theory tells us that as January goes, so shall the rest of the year go. If January is up, we would expect the rest of the year to be up.
Again, let's find out. We want to know what happens to equities when January is an up month for them.
Here is the script that I am using:
m1

[

1

]

IsDown

 

AND

MONTHNUM

(

)

ChangeTo

2
In this script we test the direction of the previous month when our current month changes to February.
In my test, I'm going to let this one go out to 231 days (around 11 months) and we can see what happens for the rest of the year.
This is good positive result. 12% average gain for the rest of the year when January is up. Good probability of gain too. So far so good.
Let's look at the opposite as a comparison. In the script we change "IsUp" to "IsDown". For the January Barometer to be right, we expect to see worse results.
Here are those results:
Wait. When January is down we get better results? The probability of gain is better? The Reward to Risk is better? The Monte-Carlo is better? That is not at all that we would have expected. If I could find glasses, a moustache, and a really bad hat, I'd say "MYTH BUSTED!".
This is telling us that no matter what happens in January, stocks will, on average, perform positively for the rest of the year.
You may be furious that we tested the individual equities since the January Barometer is supposed to be looking at just the Index. You're right. Let's look at that too. Are you sure you want me to do this?
Here we are doing the same test just on the Dow Jones Index from 1900 to 2016. Let's look at January being an up month first.
Hmmm….ok, good results…maybe a B+. Now to be contrarian, let's look at January being a down month.
Interestingly both cases lead to an average return that is positive. There is a small increase in returns when January is an up month. But I would still say that the January Barometer is busted. A down January is not going to lead to a down year as it states.
This is telling us that no matter what happens in January, stocks will, on average, perform positively for the rest of the year.
As Analysts, we need to know that our theories have a sound statistical basis. In only a few minutes, we've been able to test a theory and now know with certainty if it is something that we should believe or not. I must say that writing this has piqued my interest on how both down and up Januaries could lead to positive results for the rest of the year. That will be something for another post.
Have a great last couple of weeks of 2016 and we'll see you in 2017!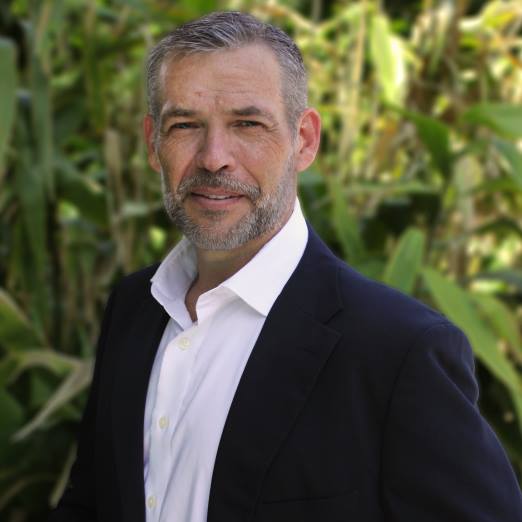 Mathew Verdouw, CMT, CFTe
CEO / Founder Optuma
As a Computer Systems Engineer, Mathew started Market Analyst (now Optuma) within 18 months of completing his degree. From that point on, Mathew has made it his mission to build the very best software tools available.
Since 1996 Mathew has been learning about all aspects of financial analysis, and in 2014 earned the CMT designation (Chartered Market Technician). In 2015, he was also awarded the CFTe designation. In 2017, Mathew started to teach the required content for the CMT exams at learn.optuma.com. He is the only person in the world who teaches all three levels due to his broad exposure to all forms of financial analysis.
As someone who has dedicated his life to find better ways to analyse financial markets, Mathew is set to drive innovation in this sector for many years to come.