Now available: US ETF Fundamental Data
We are always looking at ways to improve Optuma, and ahead of the upcoming version 2.1 release (we'll be looking for beta testers very soon!) we've added more ETF data to our US
Fundamental database
.
This means that clients with access to the US data will now be able to add over 70 new datafields to charts or watchlists. Here's the complete list: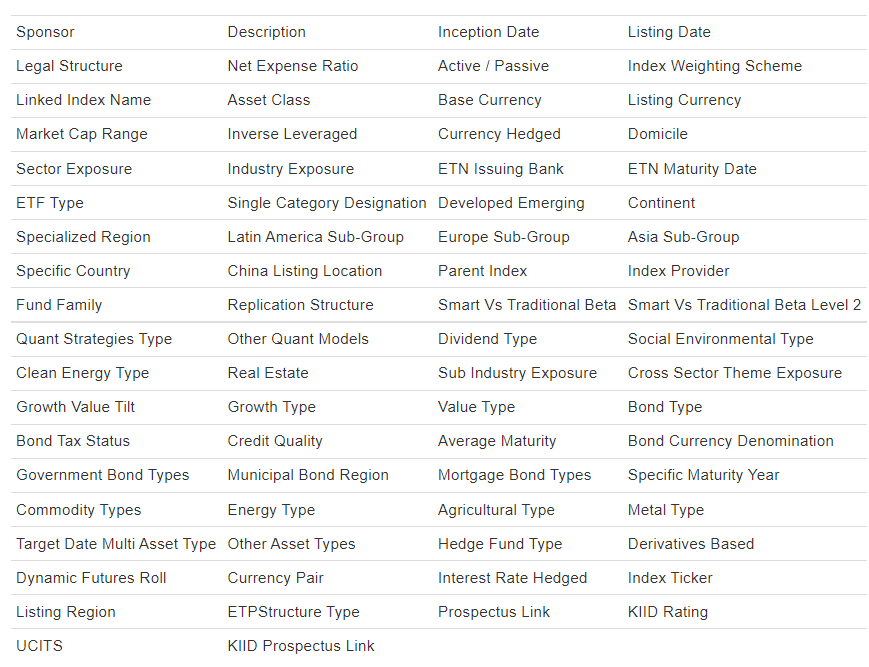 Note: not all data fields are available for all ETFs! For example, Metal Type will only be available for metal-based commodity ETFs.
To add the data to a watchlist select the required field from the Fundamental section (or use the search box to filter):
Once added the watchlist column can then be sorted or grouped. The datafield can also be displayed on a chart using the
Chart Element
tool:
Please contact support if you have specific data questions.
I'll just add that with the upcoming 2.1 release we will also have the ability to quickly and easily add the members of all global ETFs to your Symbol Lists – more details soon!
Darren Hawkins, MSTA
Senior Software Specialist at Optuma
Darren is the senior Software Specialist at Optuma. He joined the company in 2009 after attending an introductory technical analysis course. Darren now instructs users all over the world, from experienced Wall Street traders and professional money managers to individual traders drawing their first trendlines.
Darren grew up in the UK and attended college in the USA where he earned a BA in Economics from St Mary's College of Maryland. He went on to spend a few years working at the Nasdaq Stock Market in Washington DC. Going on to live and work in Australia, the US and currently the UK, Darren has a broad understanding of the individual needs of traders, portfolio managers and investors utilising a wide range of methodologies.
In 2014 Darren passed the UK-based Society of Technical Analysts diploma course, and when not looking at charts he keeps a keen eye on England's cricket team - especially if they are playing against Australia. He lives in the Essex countryside in England, with wife Wendy and their labrador, Gabba.