Dawn Bolton-Smith Bar Colours
In the new update of Optuma (Optuma 1.2) we've added a new bar colour scheme called "Bolton-Smith". The naming of this colour scheme is to honour the matriarch of Australian Technical Analysis, Dawn Bolton-Smith, who passed away in August this year.
While she was relatively unheard of outside Australia, within she was a living legend. Dawn spent over five decades studying charts and Technical Analysis, and was the first Technical Analyst to be employed in the Australian Stock Market. She rose to fame when she predicted the crash, and subsequent low, of the 1974 market within four points to a group of economists. When we asked her how she did this she replied "I had done considerable technical work on the long-term trend of the Stock Market with a magnificent chart, along with some of the key economic indicators. It was a case of putting it all together and indeed knowing where the major uptrend line of the Index would bring in support, which it did".
I would often visit with Dawn when I was in Sydney, and was astounded that her office was full of hand-drawn charts that she was maintaining. Technical Analysis and trading was her passion. While we were going through a number of charts one day, I noticed the notes that you see in the photo below.
When I asked Dawn about these notes, she told me they were rules for colouring bars that she was starting to use on hand-drawn charts. Most often we colour bars by what is happening to the closes, or in the case of Swing Relations, by the highs and the lows. In this case Dawn was looking at the relationships of highs, lows, and closes as each can give important information.
Here is a sample chart of BHP with the colour scheme selected:
As I've been looking at this, it's jumped out at me that I am seeing a lot of orange, black, and blue bars at turning points.
The orange bar requires that we have a higher-high and a higher-low – traditionally considered as a strong bar – but the close is lower than the previous close. Dawn considered this to be a sign of weakness. On the flip side, the blue bar has a lower-high and a lower-low but a higher close: a sign of strength.
Weakness or strength does not always turn into a change of trend, but I am astounded at how often those bars are evident at the change.
We added the Bolton-Smith colour scheme to Optuma to honour and remember a legend who was a long-time user and supporter of Optuma, and a passionate Technical Analyst who influenced many people within Australia and around the world.
If you want to try these for yourself, they are in the Beta of the new release of Optuma (we expect to be in final release by mid-November). Click on any bar in the chart and select the "Bolton-Smith" Colour Scheme.
Dawn Bolton-Smith will be sadly missed. May she rest in peace.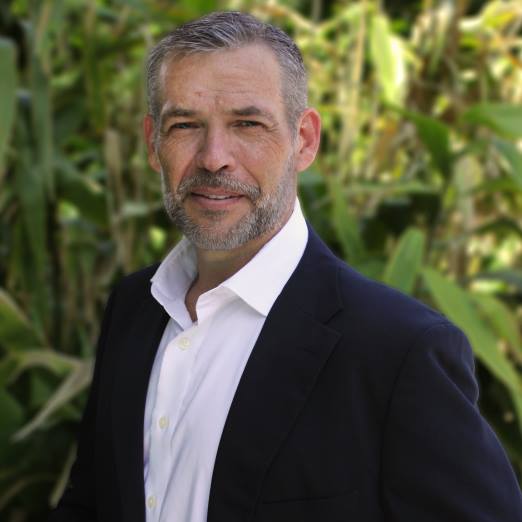 Mathew Verdouw, CMT, CFTe
CEO / Founder Optuma
As a Computer Systems Engineer, Mathew started Market Analyst (now Optuma) within 18 months of completing his degree. From that point on, Mathew has made it his mission to build the very best software tools available.
Since 1996 Mathew has been learning about all aspects of financial analysis, and in 2014 earned the CMT designation (Chartered Market Technician). In 2015, he was also awarded the CFTe designation. In 2017, Mathew started to teach the required content for the CMT exams at learn.optuma.com. He is the only person in the world who teaches all three levels due to his broad exposure to all forms of financial analysis.
As someone who has dedicated his life to find better ways to analyse financial markets, Mathew is set to drive innovation in this sector for many years to come.