Choose from Trader, Professional, or Enterprise packages and access up to 340+ tools and indicators
Optuma Trader
for the highly disciplined private trader
12 Months of Optuma Trader Services
5 EOD Data Groups of Your Selection
Basic Support
Unlimited Charting

You receive limitless financial analysis. Optuma offers unlimited charts, tools, and indicators per page. You also get full access to securities' historical data.

Access to 24 Chart Styles
Access to Over 240 Unique Tools
No External Data Fields Available
No Bloomberg Integration
No Custom Market Breadth
Optuma Professional
for professional traders and analysts
12 Months of Professional Services
10 EOD Data Groups of Your Selection
Professional Support
Unlimited Charting

You receive limitless financial analysis. Optuma offers unlimited charts, tools, and indicators per page. You also get full access to securities' historical data.

Access to 30 Chart Styles
Access to Over 250 Unique Tools
External Data Fields Available
No Bloomberg Integration
No Custom Market Breadth
Optuma Enterprise
for institutional traders and analysts
12 Months of Enterprise Services
45+ EOD Data Groups of Your Selection
Premium Support
Unlimited Charting

You receive limitless financial analysis. Optuma offers unlimited charts, tools, and indicators per page. You also get full access to securities' historical data.

Access to 33 Chart Styles
Access to Over 260 Unique Tools
External Data Fields Available
Bloomberg Integration
Custom Market Breadth
Trader
For the disciplined private trader
Professional
for professional traders & analysts
Enterprise
for institutional traders & analysts
Relative Comparison Chart
Historical Comparison Chart
Relative Rotation Graphs Lite
Relative Rotation Graphs Pro
Forex Relative Rotation Graphs
Frequency Distribution Chart
Connect to External Data Fields
Connect to 3rd Party Realtime Data Providers*
Export Watchlist Data to Excel
General Technical Features
Advanced Watchlist Features
Advanced Graphical Interface
Build Your Own Scans and Backtests
Place & Manage Trades from Charts **
Training Mode & Trade Tracker
View a complete list of all Optuma's tools on our knowledge base. If you're looking for a specific tool or feature and can't find it, ask our support team.
= Additional Fees May Apply
= Needs Interactive Brokers API connection.
OPTUMA PRICING IS MADE UP OF TWO PARTS:
1. The initial payment for the software licence includes 12 months of support, end of day data, updates and upgrades. The various service levels also include access to different modules. You will have 12 months of access to those also.
2. After the initial 12 months, you can elect to pay monthly or annually. Annual payment will save you 10% or more. You will have access to support, end-of-day data, updates & upgrades, and service-level modules including support for 3rd party real-time data connections. The monthly subscription prices are below.
Optuma Trader = $70 usd/month
Optuma Professional = $115 usd/month
Optuma Enterprise = $225musd/month
"I'm a Financial Advisor that manages money for individuals in addition to small business & corporate retirement plans. I came across Optuma during my studies for the CMT and decided to pull the trigger and purchase the software once I completed Level III. I am blown away by the functionality of the software. I can honestly say that Optuma software has made my job easier and more efficient. I am about a year into having Optuma, and I am still only scratching the surface on what is available within the program. I think that is one of the greatest things about the Optuma software; the possibilities seem endless, so as much as you want to push yourself in regards to learning and research, Optuma is there to support you from a software aspect."
– Jeff Husak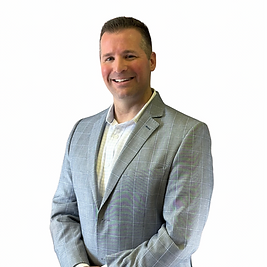 Start your free trial today
View the markets through a clear lens
Sign-up for your free trial to Optuma