ASX and US Market Breadth data
It was a tumultuous week on markets around the globe this week. One of the ways to look at the strength of markets is through breadth measures, which calculate the number —or percentage— of stocks for which certain conditions are true. An example is the number of stocks which are closing above their 50 period moving average, or the number of new 52 week highs and lows etc. Optuma now has various breadth data available for the ASX, US and Canadian markets, which includes the charts below. This is independent of the ability to create your own breadth measures if you have the Professional or Enterprise editions.
To add the data to your account, log in to your account page and scroll to the Data section and select the Breadth Measures data under the Global data section, and save and then restart Optuma. ,
Australia – ASX200

On Friday, 14% of the ASX200 companies made new 52 week lows, the most since 2015:
The percentage of companies above the 20, 50 and 200 moving averages are all at lows:
Less than two-thirds of the ASX 200 companies are within 20% of their 52 week high:
And a quarter are oversold, with an RSI(14) value below 30:
US – SPX
Here are the same breadth measures for the US, but note these are as of the close on Thursday 11th.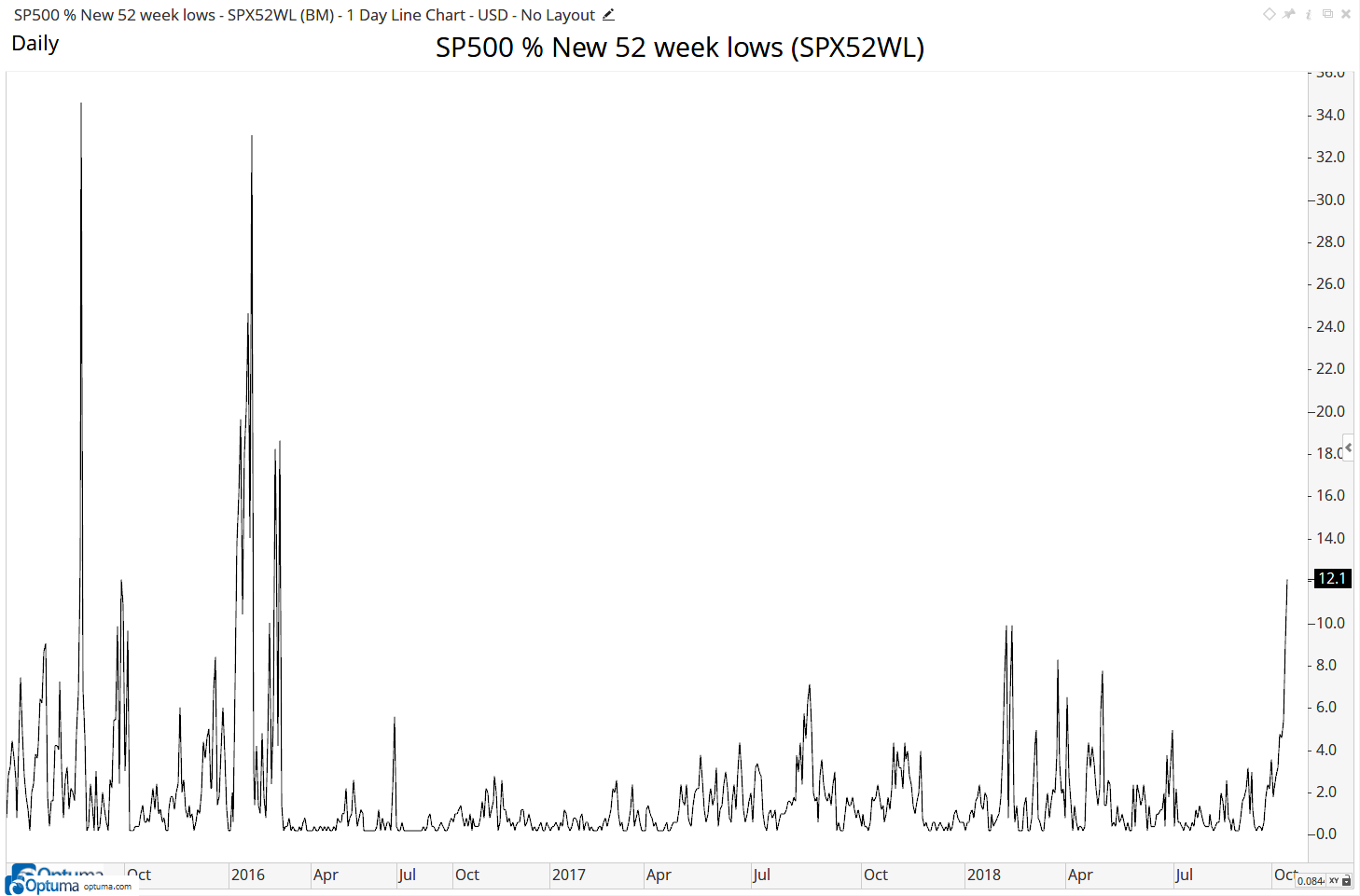 Darren Hawkins, MSTA
Senior Software Specialist at Optuma
Darren is the senior Software Specialist at Optuma. He joined the company in 2009 after attending an introductory technical analysis course. Darren now instructs users all over the world, from experienced Wall Street traders and professional money managers to individual traders drawing their first trendlines.
Darren grew up in the UK and attended college in the USA where he earned a BA in Economics from St Mary's College of Maryland. He went on to spend a few years working at the Nasdaq Stock Market in Washington DC. Going on to live and work in Australia, the US and currently the UK, Darren has a broad understanding of the individual needs of traders, portfolio managers and investors utilising a wide range of methodologies.
In 2014 Darren passed the UK-based Society of Technical Analysts diploma course, and is in the process of studying for Level 3 of the CMT Program.
When not looking at charts, Darren keeps a keen eye on England's cricket team - especially if they are playing against Australia. He lives in the Essex countryside in England, with wife Wendy and their labrador, Gabba.