Weekly Sector Report – Week Ending May 4th 2018
Australia – ASX 200 Sectors
The S&P/ASX 200 Index ($XJO) continues to strengthen, closing up 1.84% – and despite Friday's losses it was the best weekly gain since March 2017. The index has now had 15 consecutive higher daily lows (it has never had 16) and the 5% swing overlay has now turned up as this week's high is now 6.7% above the low on April 3rd:
All sectors were positive this week, led by Information Technology ($XIJ, +4.1%) which also set a new all-time high this week. Telecoms ($XTJ, +3.1%) and Financials ($XFJ, +2.4%) also had strong weeks, whilst Health Care ($XHJ, +0.5%) and Energy ($XEJ, +0.4%) were the weakest.
On the weekly Relative Rotation Graph® Health Care continues to rotate south through Leading towards Weakening, and Consumer Discretionary ($XDJ, +1.1%) just snuck over to Lagging. Energy, Industrials ($XNJ, +2.0%) and Utilities ($XUJ, +2.1%) continue to move in a positive relative direction.
US – S&P 500 SPDR Sectors
Once again, the S&P500 Index ($SPX) found support at its 200 day moving average this week but despite Friday's 1.3% gain still finished down 0.2% on the week. The index remains squeezed between the 50 and 200 day moving average (now only 2.5% apart) and below the descending trend line:
The clear standout this week was the Technology sector ($XLK, +2.6%) which overtook Consumer Discretionary ($XLY, -0.1%) as this year's best-performing sector (+5.7% YTD). The index was dragged down by continued weakness in Consumer Staples ($XLP, -2.1%) and Health Care ($XLV, -3.0%) – which is now negative year-to-date.
On the long-term weekly Relative Rotation Graph® Utilities ($XLU, -0.4%), Real Estate ($XLRE, +1.0%) and Energy ($XLE, +0.0%) continue to out-perform on a relative basis, with Materials ($XLB, +0.1%) moving slowly towards Improving. Only Technology remains in Leading – just – and Financials ($XLF, -1.6%) will probably cross in to Weakening next week.
Europe – STOXX Europe 600 Sectors
The STOXX Europe 600 Index ($SXXP) continues to recover from the lows in March, and closed higher for the fifth straight week (+0.6%) but remains down 0.6% on the year. Both Technology ($SX8P) and Utilities ($SX6P) had their second consecutive +2% week, followed by Health Care ($SXDP, +1.6%). At the other end on the watchlist, both Financials ($SXFINP, -0.5%) and Telecoms ($SXKP, -1.0%) ended 5 week winning streaks.
On the weekly RRG, Oil & Gas ($SXEP, +1.0%) continues to power ahead in the Leading quadrant, as Consumer Services ($SXCSVP, +1.4%) crossed in to Weakening. Utilities is the standout as it only took 6 weeks to move from Lagging to Leading, as seen in the sharp rise in the thumbnail chart below. Industrials ($SXIDUP, +1.4%) is the only sector in Lagging, but Financials and Basic Materials ($SXBSCP, +0.6%) look set to join soon.
Currencies – Daily Forex Relative Rotation Graph®
The US Dollar Index ($DXY) continues to gain, this week breaking the 92 level to gain 1.2%. Because of the strong dollar all of the major G10 currencies find themselves in the Lagging quadrant, although many have started to turn upwards on the RRG over the last couple of days showing short-term relative strength, such as the Japanese Yen ($JPY), Aussie Dollar ($AUD) and Canadian Dollar ($CAD). The Swedish Krona ($SEK) is the weakest as it's furthest to the left and has not changed direction.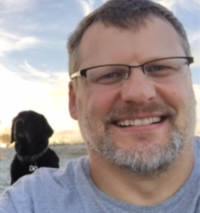 Darren Hawkins, MSTA
Senior Software Specialist at Optuma
Darren is the senior Software Specialist at Optuma. He joined the company in 2009 after attending an introductory technical analysis course. Darren now instructs users all over the world, from experienced Wall Street traders and professional money managers to individual traders drawing their first trendlines.
Darren grew up in the UK and attended college in the USA where he earned a BA in Economics from St Mary's College of Maryland. He went on to spend a few years working at the Nasdaq Stock Market in Washington DC. Going on to live and work in Australia, UK and currently USA, Darren has a broad understanding of the individual needs of traders and investors utilising a wide range of methodologies.
In 2014 Darren passed the UK-based Society of Technical Analysts diploma course, and in October 2017 passed Level 2 of the CMT Program.
When not looking at charts, Darren keeps a keen eye on England's cricket team - especially if they are playing against Australia. He lives in Charlotte, North Carolina with wife Wendy and their labrador, Gabba.