Using the Show Bar tool to verify scripting formulas
One of the great things about the Optuma Scripting Language is the power it gives you to quickly and easily create signal tests, back tests and scans to help validate – or not! – your trading ideas. We often get asked to check formulas to verify that they are doing exactly what the user is expecting them to do, and one thing we advise is to build the formula with a Show Bar tool before running any tests. This makes it easy to visualise that the formula is working exactly as expected and the correct signals are being returned. Also, by adding to the formula incrementally you can see the changes made to the Show Bar each time as the signal gets refined.
Once the formula has been verified on a chart then the formula created in the Show Bar can be used with confidence in a test. Here's a 4 minute video with an example: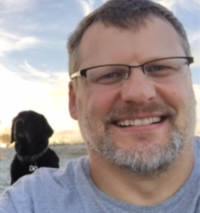 Darren Hawkins, MSTA
Senior Software Specialist at Optuma
Darren is the senior Software Specialist at Optuma. He joined the company in 2009 after attending an introductory technical analysis course. Darren now instructs users all over the world, from experienced Wall Street traders and professional money managers to individual traders drawing their first trendlines.
Darren grew up in the UK and attended college in the USA where he earned a BA in Economics from St Mary's College of Maryland. He went on to spend a few years working at the Nasdaq Stock Market in Washington DC. Going on to live and work in Australia, UK and currently USA, Darren has a broad understanding of the individual needs of traders and investors utilising a wide range of methodologies.
In 2014 Darren passed the UK-based Society of Technical Analysts diploma course, and in October 2017 passed Level 2 of the CMT Program.
When not looking at charts, Darren keeps a keen eye on England's cricket team - especially if they are playing against Australia. He lives in Charlotte, North Carolina with wife Wendy and their labrador, Gabba.