Using Optuma with a Bloomberg Datafeed
Professional Services clients with access to a Bloomberg Professional Terminal can use Optuma to its full potential.
If you install Optuma on the same computer as Bloomberg, then all the global data you have access to (including fundamental and economic data) will stream seamlessly into your charts and watchlists.
In this short video:
How to connect directly to your Bloomberg portfolios
Quick and easy loading of the component members of any global index
How to drill down into GICS levels for top-down analysis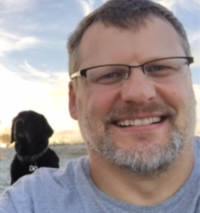 Darren Hawkins, MSTA
Senior Software Specialist at Optuma
Darren is the senior Software Specialist at Optuma. He joined the company in 2009 after attending an introductory technical analysis course. Darren now instructs users all over the world, from experienced Wall Street traders and professional money managers to individual traders drawing their first trendlines.
Darren grew up in the UK and attended college in the USA where he earned a BA in Economics from St Mary's College of Maryland. He went on to spend a few years working at the Nasdaq Stock Market in Washington DC. Going on to live and work in Australia, UK and currently USA, Darren has a broad understanding of the individual needs of traders and investors utilising a wide range of methodologies.
In 2014 Darren passed the UK-based Society of Technical Analysts diploma course, and in October 2017 passed Level 2 of the CMT Program.
When not looking at charts, Darren keeps a keen eye on England's cricket team - especially if they are playing against Australia. He lives in Charlotte, North Carolina with wife Wendy and their labrador, Gabba.